Meeting#43 - Devops for Developers
"DevOps for Developers"
This session introduces "DevOps" a new approach to improve collaboration of development and operations by aligning goals, processes, and tools.
We discuss common pain points in software delivery and how DevOps can help. We talk about good practices that cover the complete software lifecycle (Agile ALM). We close the session with a practical interactive demo also showing some tools that support the DevOps approach.
Speaker: Michael Hüttermann, Germany
Java Champion Michael Hüttermann (SCJA, SCJP, SCJD, SCWCD) is freelance developer/architect and delivery engineer. He has written a couple of books including "Agile ALM" and "DevOps for Developers".
Website: huettermann.net.
Twitter: @huetterman
Agenda:
18:00 – 18:30 reception
18:30 – 19:30 presentation
19:30 ~ 20.00 Q&A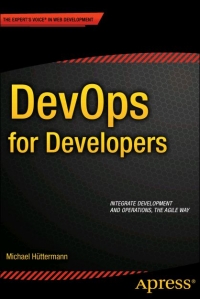 Transylvania JUG
Start:
6/21/13 06:00 PM
End:
6/21/13 08:00 PM
Location
:
Hotel Opera Plaza
Hotel Opera Plaza
Cristal Room
Str. G-ral Traian Moşoiu, Nr. 10-12, Cluj-Napoca
Contact:
Gabriel Pop